Preventive Maintenance
A trusted network across Canada
The PMP (Preventive Maintenance Program) is the best way to ensure that your heavy vehicles are safe for your drivers and everyone else on the road.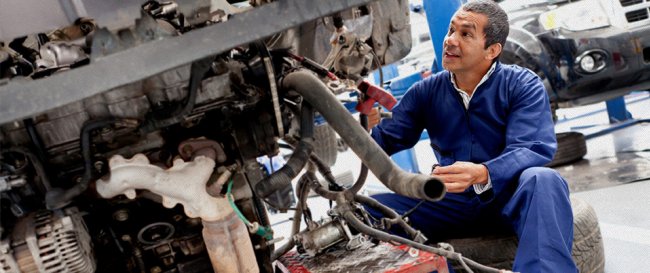 The PMP provides for regular inspections during which the mechanic checks the various components of your vehicle and takes care of all necessary adjustments, repairs, lubrications or replacements. As a result, your vehicle will stay in better condition, thus reducing major damage, breakdown risks, extended downtime and delivery delays as well as breakdown, repair and operating costs.
Find your nearest service centre.

Many of our service centres can perform mandatory inspections required by different provinces.

SAAQ ACCREDITED (Société de l'assurance automobile du Québec)

(23)

C.V.I.P. FACILITY (Commercial Vehicle Inspection Program)

(27)

CERTIFIED INSPECTION STATION
(33)

M.V.I. STATION (Motor Vehicle Inspection)

(35)