JOIN OUR TEAM!
As our clients' satisfaction is our utmost priority, we rely on the know-how, the expertise and professionalism of all employees throughout our network.
Our numerous service centres across Canada offer a stimulating work environment, a competitive salary as well as many benefits.
APPLY NOW on one of the many open positions available, or send your resume to your local service centre.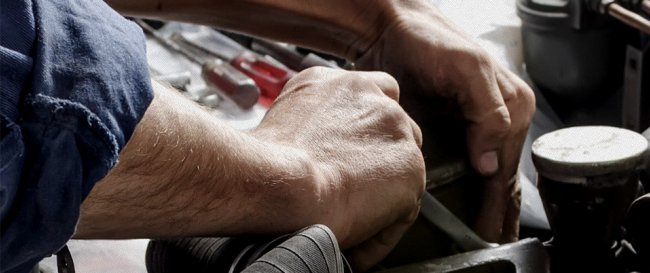 EXPERIENCED HEAVY-DUTY MECHANIC
Date of entry:
2019-04-05
Description:
TOTAL WORKS Truck & Equipment is a one stop shop for Truck & Trailer Safety Inspections, Repairs, Hydraulics, Crane Inspections and Custom Welding and Repairs.
TOTAL WORKS Truck & Equipment is a community minded business that is independently owned and operated.
We strive for exceptional customer service, and we work on all makes and models of trucks and trailers.
Description:
• Responsible for diagnosing and complete repairs and / or service on all types of Highway trucks & Trailers;
• Maintain proper maintenance reports and work orders;
• Work as part of a team to support the daily needs of the operation.
We offer:
• Competitive Wages Based on Experience
• Company shared Medical & Dental Benefits Package
• Tool Allowance
• Safety Boot Allowance
• Access to Ongoing Training Modules
• Safe and enjoyable Work Environment
• Possible Partial Relocation Allowance
• Productivity Incentive Programs
Email Resume and wage expectation to customerservice@totalworks.ca
**Please note - only candidates selected for an interview will be contacted**
**No Phone Calls Please
***Must have your own toolbox
Requirements:
Minimum 3-5 years' experience
MB Safety Inspection Certificate (an asset)
Must have working knowledge of computers and diagnostic equipment
Current MOPIA certificate and working A/C diagnostics and repair knowledge (an asset)
Must have experience with DEF, DPF, & Re-Gen systems and repair procedures
Must have class 5 license (Class 1 or Class 3 would be an asset)
Strong problem-solving skills. Must Speak, Read, and Comprehend English
Ability to work efficiently, independently and take direction
Must be Safety Minded and work in a professional manner
Some Heavy Lifting is involved. Must be able to lift 50 Lbs. min.