JOIN OUR TEAM!
As our clients' satisfaction is our utmost priority, we rely on the know-how, the expertise and professionalism of all employees throughout our network.
Our numerous service centres across Canada offer a stimulating work environment, a competitive salary as well as many benefits.
APPLY NOW on one of the many open positions available, or send your resume to your local service centre.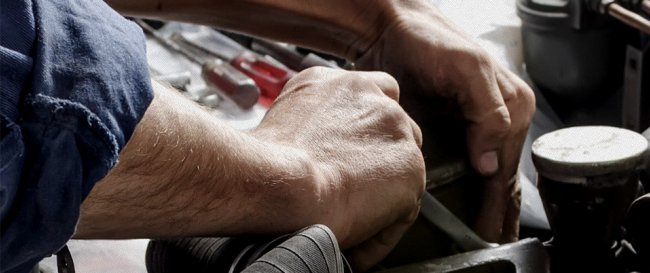 310T Technician Apprentice /Licensed
Date of entry:
As soon as possible
Description:
310T Technician – Apprentice / Licensed
Who are we?
Keene Truck Inc. is one of the fastest growing heavy truck repair shops in the Peterborough County area. Keene Truck Inc. is a medium- heavy truck repair shop located in the heart of Keene, ON. We diagnose, repair, and refurbish any make or model of heavy trucks & equipment, using top of the line diagnostic technology. The equipment we use allows us to make quick and reliable diagnoses to then make the proper repairs. We are now also able to service customers equipment from top-to-tires in house and on the road in one of our mobile service vehicles! Having set our business standards to be the top shop in terms of repair and customer service.
Keene Truck is looking for both Apprentice Level technicians as well as Licensed 310T Technicians.
Proud member of TruckPro, Traction -Heavy Duty Parts, and OK Tire Commercial
Because We Care, at Keene Truck Inc., we focus on maintaining an Employer of Choice culture that is committed to providing challenging and rewarding career opportunities to our staff. Keene Truck Inc. employees enjoy robust group benefits, a pension plan, and an opportunity to grow professionally within a supportive, team-oriented and stable work environment.
42.5 Hours a Week - Mon-Fri 8-5 (may change)
Pay to be discussed.
Job Description
Detecting and diagnosing operating problems in frames and steering mechanisms, engines, transmissions, brakes, ignition, axles, fuel systems, engine management systems, suspension systems, electrical/electronic systems, emission control systems, and air conditioning/refrigeration systems.
Adjusting, overhauling, repairing, and reassembling engines, transmissions, alignments, clutches, rear ends, differentials, brakes, drive shafts, axles, and other assemblies
Cleaning/organizing the shop
Mobile Service - ensuring the vehicles are clean and stocked with all necessary equipment and tools required.
Keeping track of all work orders and parts when assembling and disassembling
Communicating with the team and customers
Responsabilities:
Detecting and diagnosing operating problems in frames and steering mechanisms, engines, transmissions, brakes, ignition, axles, fuel systems, engine management systems, suspension systems, electrical/electronic systems, emission control systems, and
Cleaning/organizing the shop
Adjusting, overhauling, repairing, and reassembling engines, transmissions, alignments, clutches, rear ends, differentials, brakes, drive shafts, axles, and other assemblies
Assembling engines, transmissions, alignments, clutches, rear ends, differentials, brakes, drive shafts, axles, and other assemblies
Mobile Service - ensuring the vehicles are clean and stocked with all necessary equipment and tools required.
Keeping track of all work orders and parts when assembling and disassembling
Communicating with the team and customers
We offer:
Must be minimum level 1 apprentice in Heavy Equipment Techniques or Truck & Coach Technician (310T)
Valid G license or higher
Clean drivers abstract
Must have clean criminal record check
Must have own tools
Excellent communications skills: both written and verbal
Work independently and in a team environment
Using various diagnostic equipment & isolate faults
Keeping up to date with technology advances & uploading skills
Excellent ability to problem solve Ability to follow safety requirements & work safely & efficiently Work in a fast-paced environment Make sure your resume/cover letter reflect any 310T experience you have. Why work here? Amazing working environmen