JOIN OUR TEAM!
As our clients' satisfaction is our utmost priority, we rely on the know-how, the expertise and professionalism of all employees throughout our network.
Our numerous service centres across Canada offer a stimulating work environment, a competitive salary as well as many benefits.
APPLY NOW on one of the many open positions available, or send your resume to your local service centre.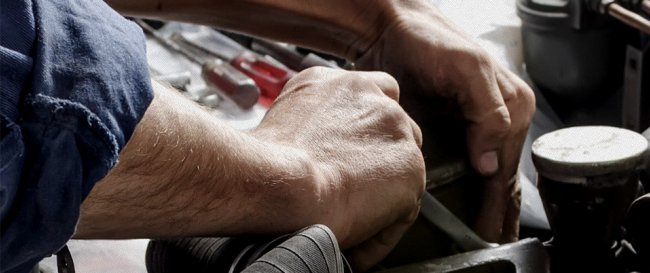 Commercial Transport Mechanic
Date of entry:
2021-10-20
Description:
Pacific Interior Trucks is a full service commercial truck and trailer repair center and licensed CVI facility with 20,000 sq. feet of indoor heated repair space, large yard and welding bay located in Vernon BC.
We are Extremely busy and growing rapidly!
We have a current opportunity for an experienced licensed Commercial Transport or Heavy Duty Truck Technician to join our team.
Responsabilities:
Perform work as outlined on repair order with efficiency and accuracy, in accordance with OEM and industry standards
Analyze customers truck performance complaints, diagnose cause of any malfunctions and perform repair
Communicate with parts department to obtain needed parts
Examine assigned vehicle to determine if further safety or service work is required or recommended
Documenting all work performed and recommended repairs needed on company work order forms
Road test vehicles when required and drive service truck to & from customer's location
Ensure that the customers vehicles are kept clean and safe
Understand and comply with federal, provincial and local regulations, such as work safe, occupational health & safety regulations, hazardous waste disposal etc.
Operate all tools and equipment in a safe manner
Assist and instruct apprentices as required
We offer:
Competitive wages or better dependent on experience
Extended health benefits
Vernon is located in the beautiful Okanagan Valley and has much to offer in Water sports, Fishing, Hiking, Snowmobiling, Skiing, and other various sports.
Flexible work hours 4/10 shifts
Requirements:
Experience in Commercial Transport /Heavy duty truck diagnostics and repair
Red Seal certification as a C.T. or H.D. Mechanic
CVI Certification
Preferred, but not required Class 3 or Class 1 with a relatively clean drivers abstract to operate and test customers vehicles
Knowledge of Diesel engines, Detroit, Cummins, Navistar-Maxxforce and Paccar with preference given to those with strong diagnostic troubleshooting skills
Experience with Insite, Diagnostic Link, ServiceMaxx, ET and many other diagnostic programs
Experience in Aftertreatment systems diagnostics and repair
Systematic, clean, organized and a team player attitude